Are you ready to regain control of your future?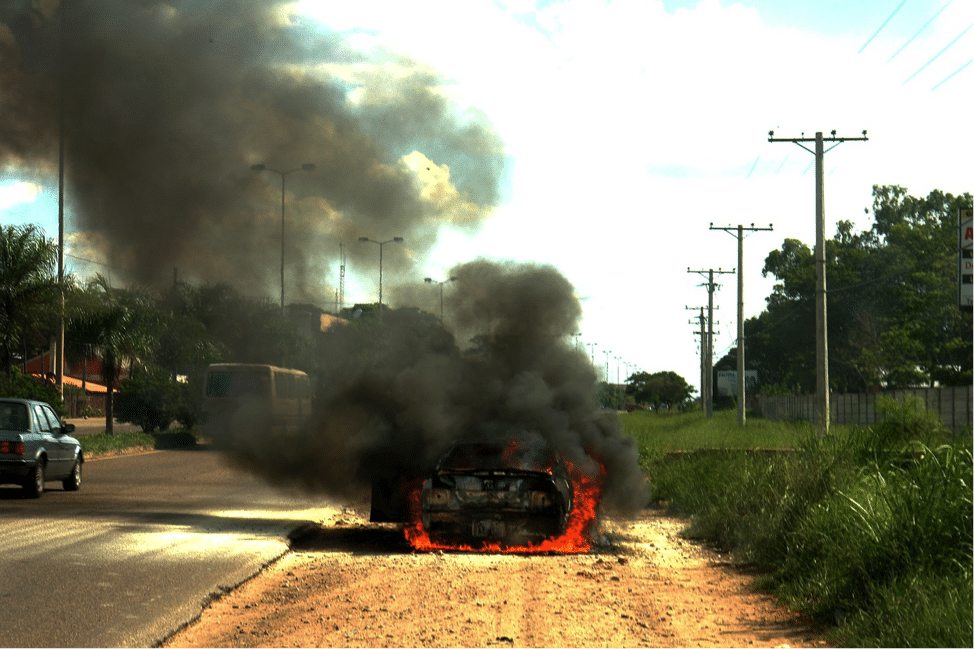 Does it seem like your life has suddenly spun out of your control? We get it. We are Franks Gerkin Ponitz Greeley, a personal injury law firm for Boone & McHenry County, IL and we are here to give you back control. No one can reverse what has happened. No one can undo the accident that has led you here. But you do have some control here. You have the choice of legal representation.
Will you choose a lawyer, or will you choose to go this alone?
Burn injuries can be some of the most serious injuries sustained in a car accident, truck accident, or any other traumatic event that involves a fire. If you have suffered from a burn, you may be entitled to significant amounts of compensation. Not only are burns oftentimes considered medical emergencies, but they also are highly traumatic experiences for the victim who may suffer from intense psychological trauma long after the fire is out.
Between the psychological and physical damage that a burn can cause, burn victims deserve extensive sums of money to help them to cope. In fact, they don't just deserve it—they require it.
What kind of burn do you have?
There are four degrees of burns, as are classified by the Mayo Clinic. These vary in severity:
First-degree burns damage the outer layer of the skin only. You may be experiencing redness, dryness, and pain, but no blistering.
Second-degree burns go through to the next layer of the skin and can have the same symptoms as first-degree burns but on a more severe level. You may also be experiencing blistering and swelling with this type.
Third-degree burns go through both layers of the skin and reach the layer of fat underneath. These can end up destroying nerves, leaving you feeling numb rather than intense pain.
Fourth-degree burns are the worst and most severe of all burns, as they can reach the bone. The skin will be mostly burned away and the surrounding skin will usually appear blackened or charred.
If you are suffering from either a third-degree or a fourth-degree burn, you may not feel pain due to significant nerve damage, but it is critical that you seek medical attention IMMEDIATELY.
Even burns that seem relatively minor can worsen if gone untreated. Therefore, we highly recommend you seek medical attention for any and all burns, regardless of their severity. At this time, a medical professional can and should look you over for any other injuries you may have sustained during your car accident, truck accident, workplace accident, or other trauma. All accident-related injuries must be documented and tied back to the accident in order to have a chance at receiving compensation.
Turn Your Case Over to a Team You Can Trust
This is probably an incredibly scary, painful, and angry time for you—we can only imagine. We don't think you should have to fight with insurance companies for the money you deserve on top of everything else you have to deal with. Recovery takes every ounce of available energy, and we want you to be able to devote everything you have to getting better while we fight to bring you justice.
By choosing legal representation, you are regaining control over your future. Without the help of a burn injury attorney, you are largely leaving your future to chance. You are hoping that insurance companies will give you compensation that is equal to your injuries and other damages.
But what you may not realize is that insurance companies rarely have your best interests in mind. Even though you pay your insurance company to cover your injuries and damages when accidents occur, you may deserve—and need—more than what they are paying you. If you are receiving compensation from the other party's insurance company, you better believe you're not getting what you need and deserve.
Isn't it time that you take your future and your family's future into your own hands? By speaking with an attorney, you are doing just that. Our attorneys can and will do everything in our power to secure fair financial compensation for you. Fill out the form below or call us today at (815) 923-2107 to schedule a consultation with one of our Illinois burn injury attorneys.
Want to learn more about our firm and meet our attorneys? Click here.