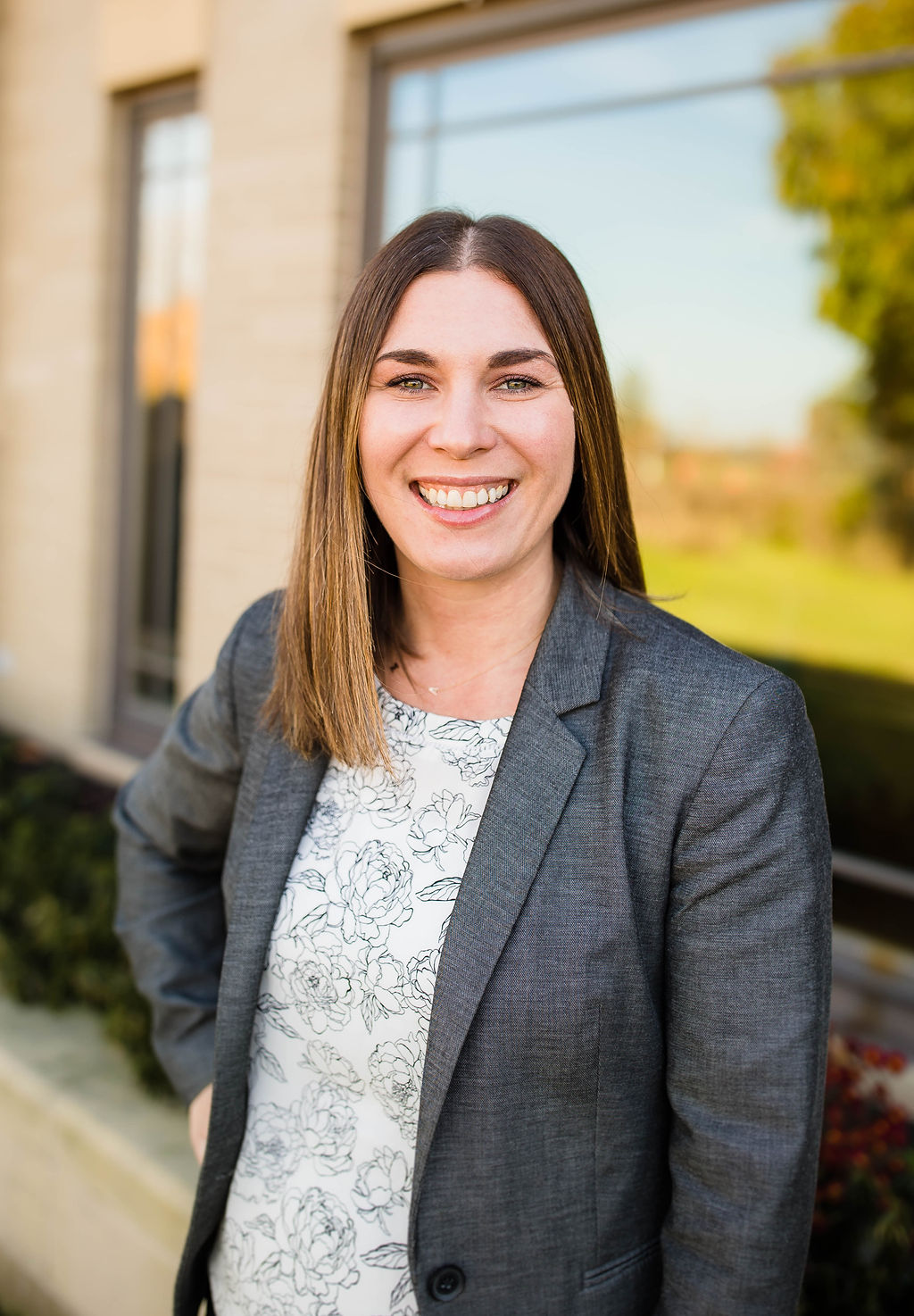 Rebecca A. Lamm
Attorney
815-923-2107
Fax 815-923-2114
Send Rebecca an email

Click play to
learn more about Rebecca
BIOGRAPHY
EDUCATION & AFFILIATIONS
From an early age, Rebecca knew that she wanted to do something that would allow her to make a difference in people's lives. She didn't start her college career knowing she would be an attorney, but after taking an elective law class, her career path was undoubtedly decided.
Her favorite part of being an attorney is that no day is ever the same. Each day presents new people, new issues, and new challenges. She values being fortunate enough to work with real people from all walks of life, truly enjoying getting to know her clients as individuals. There is nothing more fulfilling than the gratitude of her clients when they are able to move forward with their lives.
She's a forward thinker; many people think that an attorney's first response to a legal issue is to begin litigation, but attorneys are first and foremost problem solvers. That is the approach Rebecca takes, along with the other attorneys at Franks Gerkin Ponitz Greeley. She often resolves client issues by listening, having an understanding of the law, and using a little bit of creativity.
Through her practice of Illinois bankruptcy law and civil litigation, she shows empathy, treating her clients' problems as if they were her own.
Outside of the office she enjoys spending quality time with her family. She and her husband have a young son, keeping them both pretty busy. She also enjoys reading, keeping up with current events, and watching movies, her favorite film being Good Will Hunting. When she can, she loves going to Bien Trucha and Fiora's in Geneva.
Areas of Practice:
Real Estate
Bankruptcy
Civil Litigation
Collections/Consumer Lending
Banking Services
Social Security Disability

Bar Admissions:
Illinois, 2009
U.S. District Court Northern District of Illinois
Education:
Northern Illinois University College of Law, DeKalb, Illinois, 2009
J.D.
University of Illinois – Champaign-Urbana
Majored in Psychology and English Literature
Professional Associations and Memberships:
Illinois State Bar Association, Member
McHenry County Bar Association, Member