Family law cases include defense of your parental rights and financial interests in a divorce or paternity case to consideration of all legal issues in a guardianship or adoption case and the many details in between. With all of these, quality legal representation can make the difference. Please contact us at Franks Gerkin Ponitz Greeley, when you must confront and overcome a family law challenge in Northern Illinois.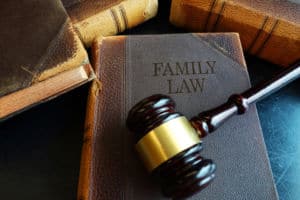 With family law cases in McHenry County, Illinois, no attorney can say he or she has dealt with all your issues before. Every family law matter is singular and unique. However, the legal expertise and accomplishments of our lawyers, Peggy Gerkin and Joseph Ponitz, can provide the confidence and peace of mind you need in troubled times.
We handle all family law matters.
Divorce proceedings in the State of Illinois including contested issues of custody, spousal support, and property division.
Child custody and visitation matters beyond divorce, including those associated with parental relocation or misconduct. Franks Gerkin Ponitz Greeley wants to ensure the safety and comfort of each child and strives to reach a solution that is in their best interest.
Post-divorce matters, including the need to modify child support or spousal maintenance. We want to ensure the children and parents have what they need, but understand the support needs to be affordable for the paying parent.
Guardianship and adoption cases including the care of the elderly or the termination of parental rights so a child can be adopted if the child's parents are killed or absent and the child needs to be placed with a legal guardian.
Powers of Attorney for property and health care and wills and trusts.
Our family law attorneys are compassionate and empathetic. Not only do we understand the best way to fight for your financial interests, we will hear you out on personal goals regarding your family relationships. (The financial aspect may involve retaining a favorable interest in a QDRO or pension.)
Franks Gerkin Ponitz Greeley's approach is patient and balanced, clearly geared toward serving the best interests of our clients and any children involved. We strive for agreeable and fair settlement of family matters, with an eye toward affordability. This strategy allows all parties to emerge as emotionally intact as possible.
In fact, attorney Peggy D. Gerkin is a certified family mediator. Family mediators are professionals who can offer an outside view of the situation to remain objective and facilitate communication among family members, preventing arguments and accusations.
However, our attorneys in McHenry County, Illinois know sometimes peaceful negotiation isn't enough. When your case calls for aggressive defense of your rights against a difficult adversary, we are certainly up to the task.
Our ability to gather and present facts and argue a case is evidenced by numerous favorable custody outcomes earned for both fathers and mothers.
The outcome of your family law case may influence your life and well-being for decades to come. We want you to make an informed, confident decision about your choice of legal representation, and so we offer a free initial consultation.