Fighting for Your Loved Ones, Even When They're Gone
You can't prepare for the grief and uncertainty you feel after you lose a family member or loved one. It is barely comprehendible–especially when their death was caused by someone else's negligence. Car accident, truck crash, and medical errors–these events happen in mere seconds, but when your family member passes away as a result, you experience the effects for a lifetime.
As wrongful death attorneys, we aren't here to tell you that we can make it all better. We can't take away this immeasurable pain you're feeling. But we want to right the wrongs that we can. Ultimately, that is why we're here at Franks Gerkin Ponitz Greeley.
We're here to right wrongs.
We're here to demand justice for your loved ones, even when they are no longer here to demand it for themselves. Our team of wrongful death attorneys fight for what we believe in, vindicating families throughout McHenry County, Illinois.
Learn more about the commitment to justice here at Franks Gerkin Ponitz Greeley.
Franks Gerkin Ponitz Greeley is the team you want fighting for you and your family.
If your family member has died in a fatal personal injury accident, you may be entitled to financial compensation for the pain and suffering you have experienced, as well as compensation for economic damages, such as medical bills, funeral costs, and more.
At Franks Gerkin Ponitz Greeley, we determine what compensation you may be eligible to receive, and then help you maximize your compensation.
To learn more about how you can seek compensation after the wrongful death of a family member, please contact our law firm on East Grand Highway.
Experienced in Pursuing Wrongful Death Claims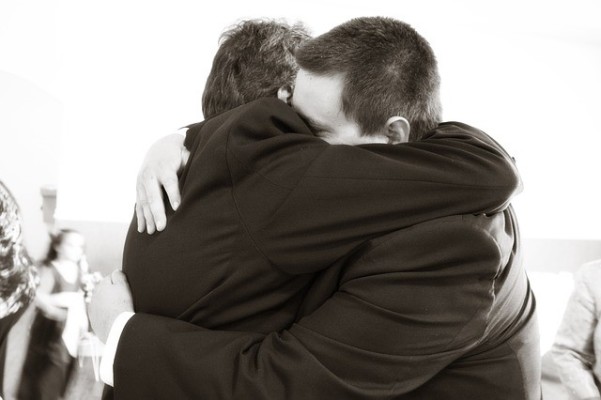 Our law firm is highly experienced in personal injury and wrongful death cases. We've been a law firm for over 50 years, and throughout those years, we have helped our clients recover millions of dollars in compensation on behalf of injured clients.
You should be focused on grieving and returning to your life, not worrying about your lawsuit. Here's how we fight for you:
We will use all resources available to gather all facts and evidence regarding the accident to best show the negligence of the at-fault party.
We will pursue payment of all medical bills, funeral and burial costs
We will pursue payment to help cover future family expenses.
We will assist you in taking care of the handling of all assets and debts of the lost loved one.
Read more about our personal injury attorneys and their history of fighting for people throughout McHenry County, Illinois.
You've already lost enough, and nothing will replace your loved one. You know that, and we know that here at Franks Gerkin Ponitz Greeley. And you think, "I've already endured a great deal of stress. Why would I want to add the stress of a lawsuit?"
The thing is, with an experienced wrongful death attorney fighting for your family, this shouldn't be a stressful experience. The last thing we want to do is increase the stress you're feeling.
Our job is to relieve it. We relieve emotional stress through investigation of the fatal accident, finding closure for you and your family members. We relieve financial stress by fighting for compensation for your lost loved one.
Fatal Crash Attorneys
We have many well-traveled dangerous roadways and highways in our community. You hear of a crash on I-39 S, or a truck accident on US-20, but you don't realize the trauma of these accidents until it affects you and your family.
If your loved one has passed away because of a car accident, you should be able to seek compensation for wrongful death.
Many people ask us, "What if the accident was their fault?" Know that "fault" isn't black and white. It isn't necessarily something that is determined quickly on the scene of the crash. This worry shouldn't discourage you from seeking compensation for the wrongful death of your loved one.
With all car accident cases, we are skilled investigators and we focus on figuring out the how the crash happened.
Call and speak with one of our wrongful death lawyers today.
Workplace Accident Wrongful Death
We know that many people in Marengo and throughout McHenry and Union County maintain jobs that are very physically challenging and that involve dangerous equipment. And despite safety precautions, mistakes do happen. Unfortunately, sometimes these mistakes are fatal.
If your loved one died while at his or her workplace, you've probably spoken with your insurance company and have a lot of questions. If you've done research, you've probably found two different types of cases for workplace-accidents: workers' compensation and wrongful death.
Call our office with your questions and let us explain anything and everything that is the slightest bit ambiguous. Our lawyers have a great deal of experience with workplace fatalities, and we're able to clearly and confidently explain next steps to you.
Demanding Justice for McHenry County
Our nine attorneys are dedicated to demanding justice for families in Marengo and throughout McHenry County, Illinois. We are the equalizers. We are your family law firm, which means that we are your advocates for almost any and all legal problems you run into. Consider us your resource.
To learn more about how we fight for families who have experienced a negligence-caused death in the family, please contact our full-service law firm in Marengo, Illinois.