Do you have a family doctor? Does everyone in your family go to the same dentist? Well we want to be your family's law firm. Because we are a full-service law firm, we are capable of handling your legal needs. Bankruptcy, criminal defense, car accident insurance issues, real estate, and more–we're problem solvers through and through.
In any legal situation, at the end of the day, Franks Gerkin Ponitz Greeley is the team you want fighting for you.
We're more than eight attorneys. We're a family that's dedicated to yours.
We put our clients first for over 50 years. By taking a person-centered approach, you will receive the full, undivided attention of one of our attorneys. Your comfort, your success, and your trust–that's what matters most to us.
Initial consultations are always free and when we win your case, it is no accident. Our experience, education, knowledge, and connections will ensure we achieve the best outcome possible for your case.
Our attorneys are experienced and successful.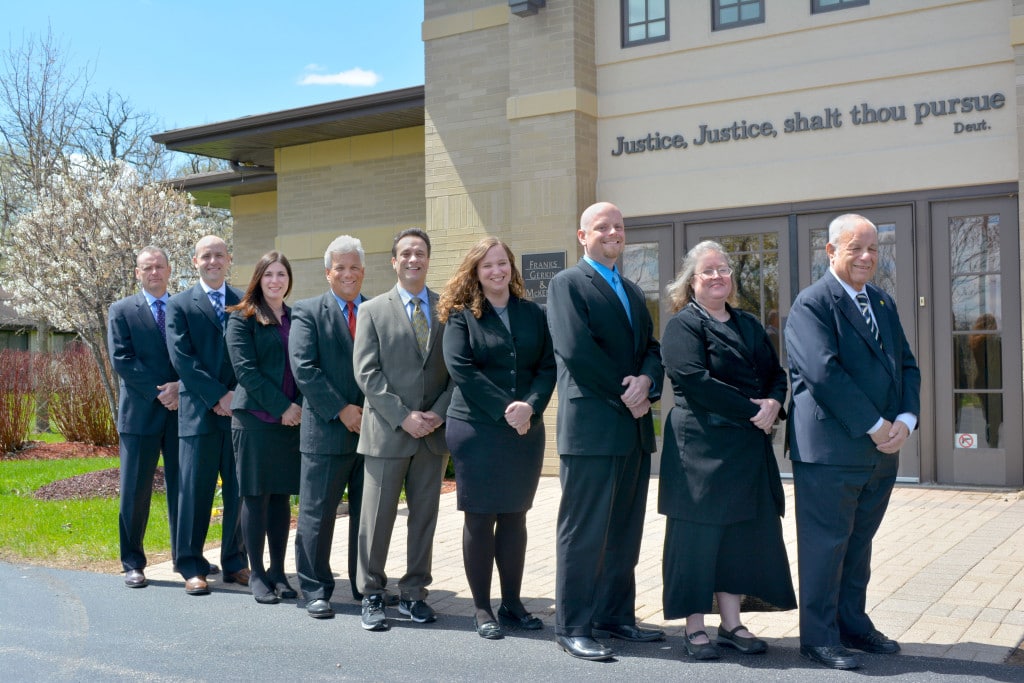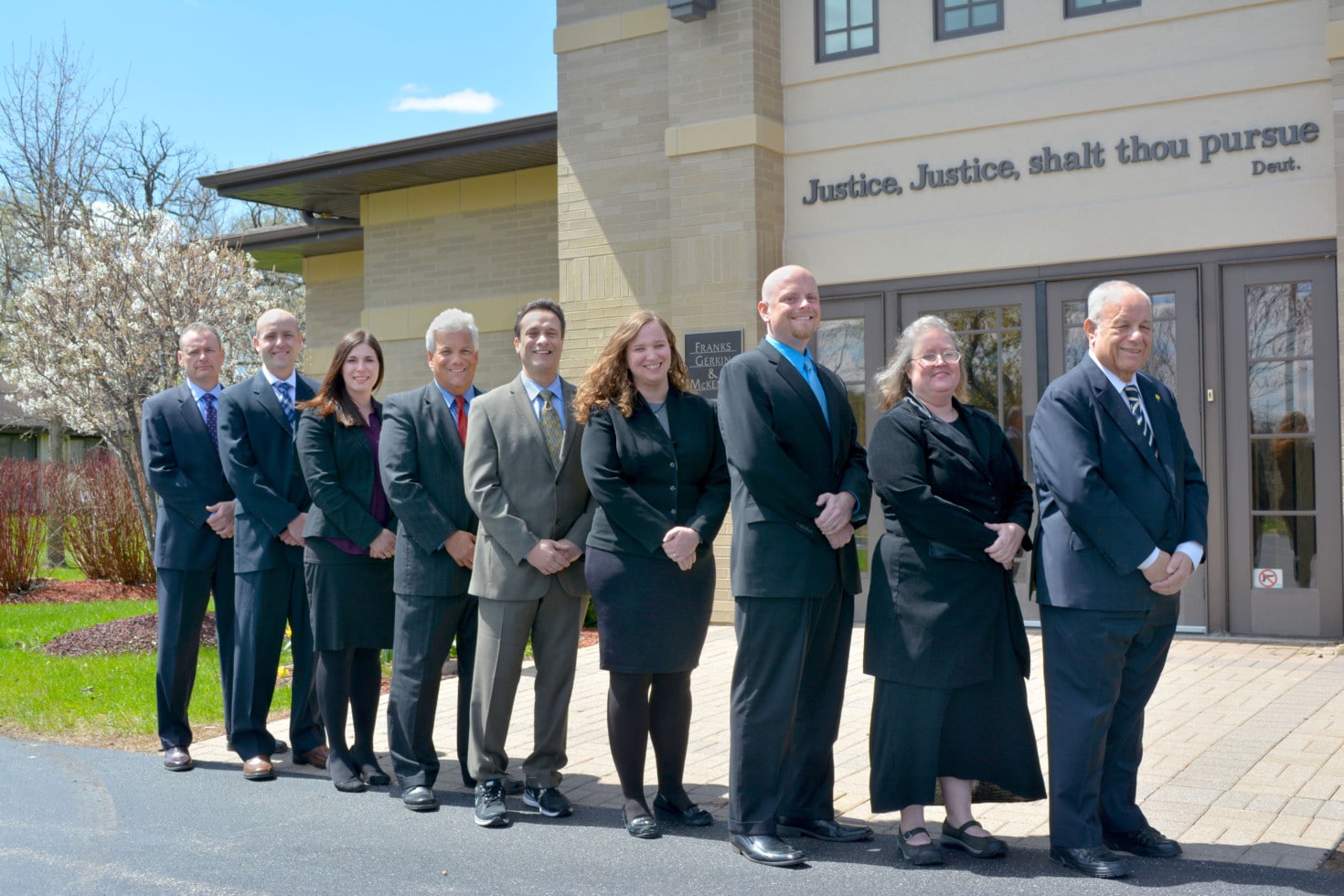 The team at Franks Gerkin Ponitz Greeley is comprised of our local state representative, former President of the Illinois State Bar Association, two former assistant attorney generals, and former prosecutors. And all our nine lawyers come from a background where they were the leaders in their field. We're passionate trial attorneys, always working for the best interest of our clients. Learn more about our attorneys:
"Justice, justice, shalt thou pursue."- Deuteronomy
If you've ever driven past our Marengo, Illinois office, you've seen this quote atop our building. This phrase from Deuteronomy carries great meaning amongst our staff and attorneys. Justice is what we work towards every day. You may not even know that you need justice. But know that we're going to do our best to find justice for you.
We Maintain Open Communication
When you call our office, you will speak with your attorney. If you get their voicemail, they'll call you back. It is as simple as that. We strive to be accessible and communicative every step of the way.
In addition, our dedicated attorneys are available for after-hours appointments as necessary, recognizing the challenges faced by personal injury victims and those coping with family law, estate-related, and other legal matters.
We also strive to make our services accessible and affordable. We understand that working with a lawyer can be expensive and traveling to our offices can be difficult if you live in a rural area or are disabled. If cost or long travel are problems, Franks Gerkin Ponitz Greeley can negotiate lower rates, meet at a location that is convenient for you, or arrange transportation options.
Contact us today if you need experienced, compassionate legal help.
Whether it is obtaining the least severe sentence, reducing fines, getting you compensation, or clearing your name, Franks Gerkin Ponitz Greeley demands justice with confidence and your best interest in mind.