According to the Illinois Department of Transportation, out of 296,049 Illinois car crashes in 2014, 845 resulted in fatalities and 61,084 injuries were sustained.
Injuries That Typically Require Surgical Intervention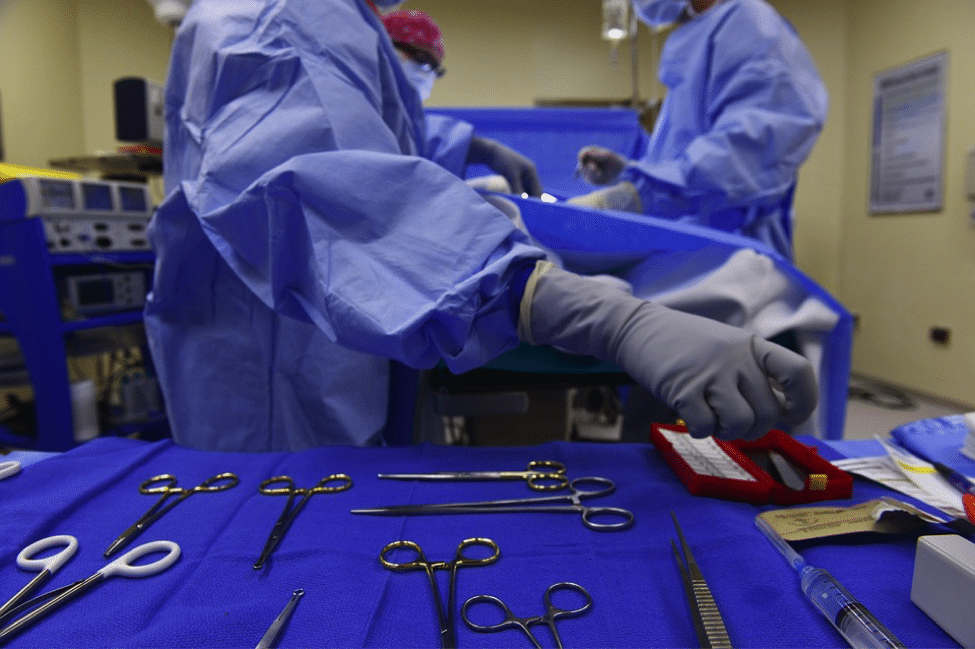 The more severe the injury, the more in total costs spent on medical bills, lost wages, and other damages. Injuries requiring extensive surgery and long-term care resulted in the highest costs with the exception of accidents involving fatalities. Injuries that typically require the accident victim to have at least one surgical procedure include but are not limited to:
Knee injuries are common in automobile accidents, especially head-on collisions. The front of the vehicle collapses or is crushed into the driver and/or passenger causing severe leg injuries. The knee is a very complex joint that can suffer a variety of injuries from broken bones or a torn ACL to traumatic injury that requires the replacement of the entire knee. Knee injuries also require months or years of painful physical therapy. The average cost of a knee replacement is close to $50,000 just for the hospital bill. This does not include the other medical expenses and damages associated with a knee injury.
Back and Spinal Cord Injuries
Spinal cord injuries are also common in vehicle accidents due to the force of the impact. The discs and vertebrae can be knocked out of place. Victims can experience bulging or herniated discs that require surgery to repair and physical therapy and/or injections after surgery. In some cases, an injury to the spine requires emergency surgery to prevent paralysis. The cost of back or spinal cord surgery can be over $150,000.
Brain injuries and head trauma are some of the most common injuries in car crashes. Head trauma and brain injuries can be mild with symptoms lasting a few weeks with a complete recovery to traumatic brain injury (TBI) that results in devastating, long-term medical conditions and disabilities. It is estimated that a mild head injury results in costs near $85,000 while a severe head injury can result in costs of $3 million. In the United States, it is estimated that the annual cost of traumatic brain injuries is almost $32 billion.
Fractures and Broken Bones
Broken bones and fractures are extremely common in vehicle accidents. The cost and recovery period for a broken bone depends on the bone that is broken and the severity of the injury. For example, the average medical cost related to a broken arm is estimated to be $16,000 or more, while a hip fracture would result in medical costs of $40,000 or more.
Internal bleeding, crushed lungs, punctured organs, and other internal injuries are also common in car accidents. It is impossible to estimate the cost of surgery for internal injuries because the severity can range from minimally invasive laparoscopic surgery to a condition that requires 12 hours or more on the operating table. The cost of internal injury surgery could be astronomical.
The Cost of Car Accident Injuries Does Not End with the Surgery Bill
If you require surgery after a car accident, the expenses from the injury only begin with the surgical procedure. You will likely incur bills from the hospital, surgeon, anesthesiologist, pharmacy, diagnostic testing, physical therapy, and other medical providers. Other damages such as lost wages, property damage, physical pain, and emotional suffering must also be considered when valuing a car accident claim.
You need an experienced Marengo personal injury attorney to assist you with filing a car accident claim to ensure that you receive the maximum compensation allowed by law for your damages. You and your family deserve to be financially compensated for your losses caused by a negligent or careless driver. We can help!
Contact the Experienced Car Accident Lawyers of Franks Gerkin Ponitz Greeley
The car accident attorneys of Franks Gerkin Ponitz Greeley have been representing accident victims in Marengo and throughout Illinois since 1972. We want to help you receive compensation from the at-fault driver to pay for surgeries and medical care to help you recover from your injuries. You should not be required to bear the financial burden of another person's negligence.
Contact our experienced Marengo car crash attorneys by calling our office or visiting our website. We are here to help you and your family receive justice.