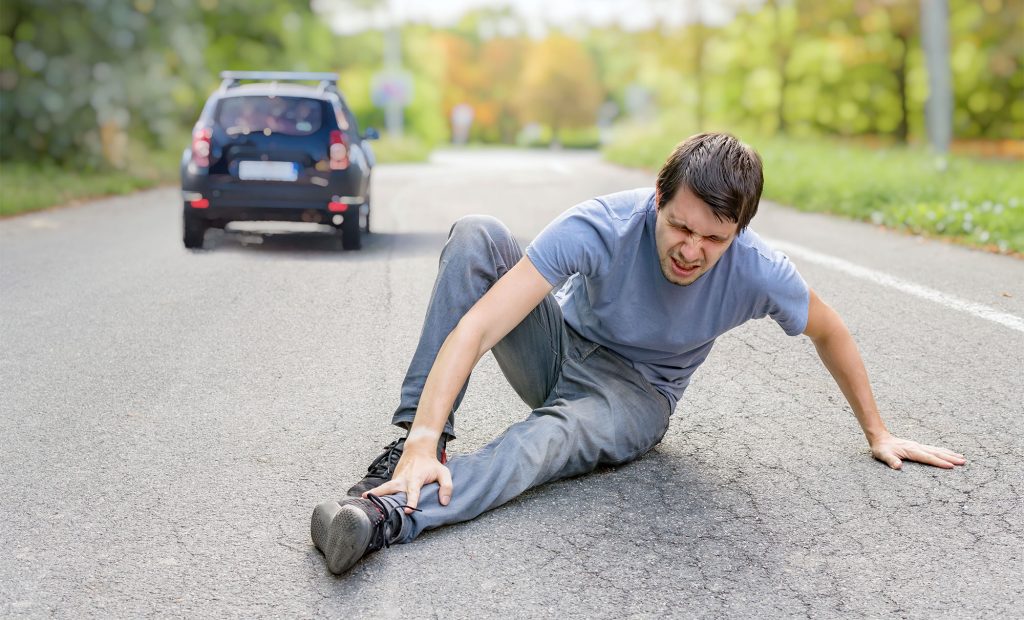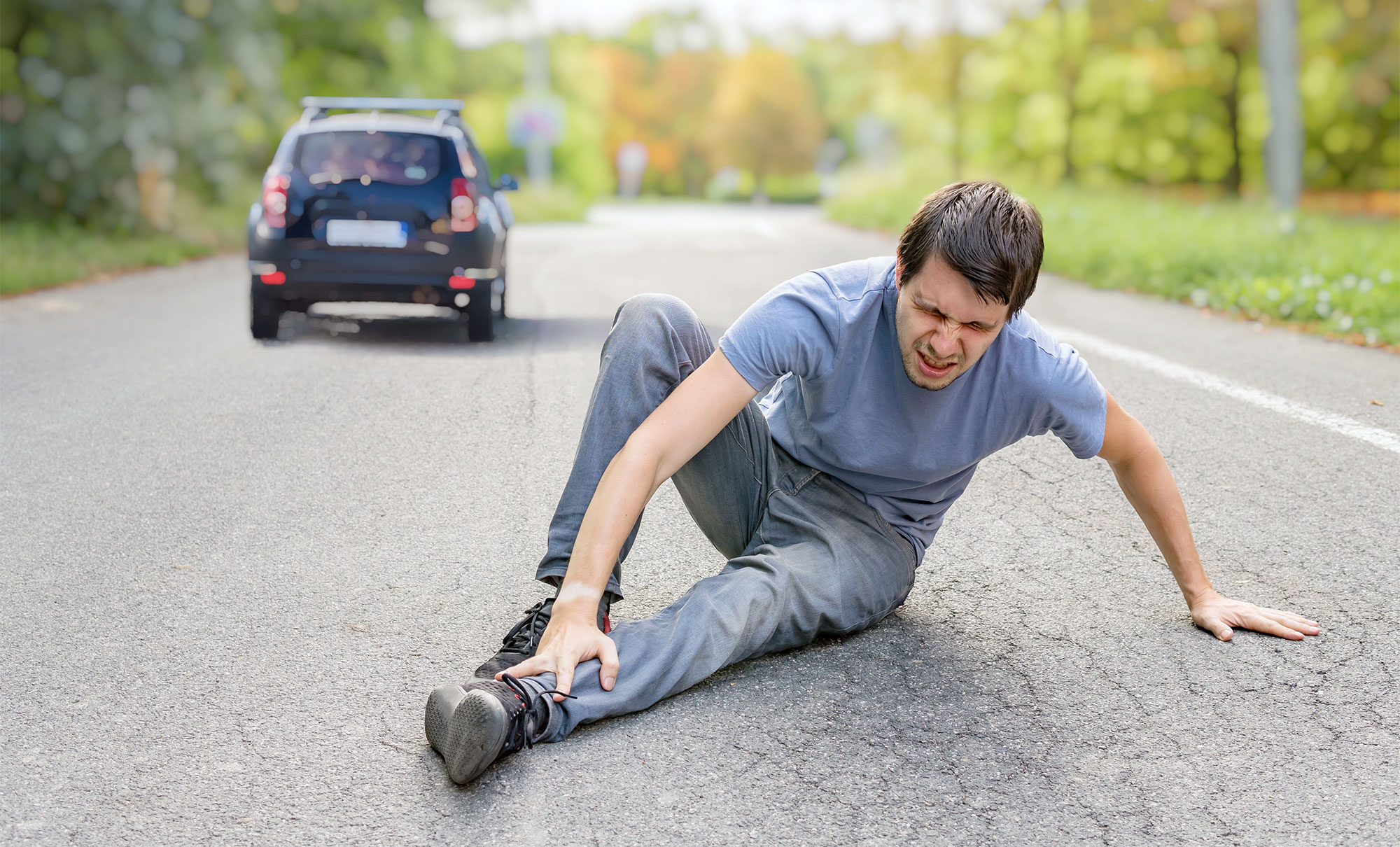 Every day, many people throughout Illinois are hurt by car accidents. In most cases, the drivers responsible for these incidents will remain at their accident scenes and accept liability for their actions. Unfortunately, this does not always happen, and some drivers flee the scenes of accidents they cause. This constitutes an additional crime referred to as hit and run. A hit and run can be a major accident involving bodily injury or a less dramatic incident like a driver who hits a parked car and fails to leave a note for the owner of the other vehicle. In both of these situations, the at-fault drivers are liable for the hit and run, in addition to any other criminal or civil charges the situation warrants.
Illinois state law (and the laws of most other US states) require drivers to not only report accidents that result in property damage, death, or injury but also that they remain at the scene of such accidents until first responders (e.g., the police) give them explicit permission to leave. Failure to abide by these laws can lead to criminal charges for hit and run. If you or a loved one recently sustained injuries in a hit-and-run accident, you need legal counsel you can trust. A McHenry County hit-and-run accident attorney can provide the detailed legal representation you need to navigate your civil case successfully and receive the maximum possible compensation.
Why Get a Mchenry County Car Accident Lawyer for a Hit and Run?
After you or a loved one has been injured or suffered economic losses from a hit-and-run accident, you might assume that the police will help you hold the at-fault driver accountable. While it's true that the police will be responsible for locating the driver who committed the hit and run and charging them in accordance with the law, you will still need legal representation to recover your losses. Illinois follows a fault rule for resolving car accidents (as opposed to other states with "no-fault" laws governing traffic accidents), so the driver who caused your recent hit and run accident can be held liable for any damages they caused.
Filing an insurance claim is typically one of your first steps toward getting your life back to normal after a car accident. However, if the driver who caused your accident fled the scene, it's important to first locate and identify them before you file your claim. Your insurance carrier may request a copy of the police report or other evidence related to the accident. The more complete your information is, the more likely the claim will be processed quickly and in your favor. Additionally, the at-fault driver may face criminal prosecution. If so, the state's criminal case against them will likely unfold in tandem with your insurance claim and subsequent civil claim. These complex, interconnected processes cannot move ahead smoothly without identifying the perpetrator of the hit and run.
The team at Franks Gerkin Ponitz Greeley has intimate hands-on experience successfully guiding clients through a wide range of difficult personal injury cases, including car accident claims in which liability isn't easy to determine. Our team has routinely worked with McHenry County law enforcement to help clients that have been victimized by criminal activity, including hit and run accidents. We can help you not only navigate the criminal court proceedings in which you may need to participate but also assist you in building your civil claim to recover damages from the hit and run driver.
How Do I Sue Someone Who Hits My Car?
The first step in recovering your losses from a hit-and-run accident is locating and identifying the driver who committed the hit and run. Your McHenry County hit and run accident attorney can coordinate with the local police to help you obtain the evidence you need to identify your defendant. This evidence often includes traffic camera footage, your own statement about the incident, and testimony from any eyewitnesses who saw the hit and run occur.
Once the police locate the driver responsible for a hit and run, they will typically arrest that individual. At this point, the state will press criminal charges for hit and run and any additional related infractions, and a criminal case will ensue. If you intend to file an insurance claim against the hit-and-run driver, securing your settlement could take longer than initially expected due to the sometimes lengthy nature of criminal case proceedings. If insurance isn't available or doesn't cover the full scope of your losses, you will need to proceed with a civil claim against the defendant.
Potential Personal Injury from a Hit and Run Collision
Any car accident is capable of causing devastating injuries, and this applies to hit and run accidents as well. If another driver hit your car and fled the scene, you may have sustained severe injuries that demand immediate medical care and ongoing treatment. Car accidents are capable of causing bone fractures, spinal cord injuries, traumatic brain injuries, and a host of other acute injuries and long-term complications.
It's vital to seek medical care as soon as possible after any car accident, including a hit and run. Your doctor can examine you to determine the full scope of any injuries you sustained. They can provide a medical report that outlines your injuries and your future prognosis. This medical report can be an invaluable piece of evidence in your subsequent insurance claim and/or personal injury claim against the at-fault driver.
It is important for all drivers to remember their duty to report accidents when they occur. Hit and run resulting in injury is a criminal offense in Illinois that can lead to penalties including one to three years in prison, fines up to $25,000, and loss of driving privileges. Intentional failure to report an accident that results in serious injury is a separate, more serious charge that can qualify for prosecution as a Class 2 felony in Illinois. In this case, the offender faces three to seven years in prison, a maximum fine of $25,000, and revocation of their driver's license.
Damages and Compensation for a Hit and Run Accident in McHenry County
A hit and run is likely to result in many of the same damages as any other serious car accident. Illinois law allows the victim of a hit and run to hold the defendant accountable for any and all damages they caused. These damages may include economic losses such as short and long-term medical bills as well as lost income. The victim may be unable to work for an extended time, or they may not be able to return to work at all due to their injuries. In either case, the defendant is responsible for any lost income the plaintiff incurs due to their actions.
Illinois law also allows the victim of a personal injury to collect compensation for their pain and suffering. The amount claimed must reflect the severity of the plaintiff's injuries and whether they face long-term medical complications or permanent disability because of the defendant's actions. Hit and run accidents can be terrifying and traumatic. When an at-fault driver flees the scene of an accident they caused, this behavior can heighten the victim's distress. The driver responsible for a hit and run is not only liable for the victim's pain and suffering, but they may also face additional penalties based on the illegal nature of their actions.
How Much Is a Hit and Run Settlement?
Every car accident claim is unique. A plaintiff can calculate immediate losses like their vehicle repair costs, hospital bills, and lost income from time spent in recovery fairly simply. However, they may struggle to determine the full scope of their claimable losses under the law when it comes to ongoing medical treatment costs, lost future earning potential due to disability, and the monetary value of their pain and suffering. Your McHenry County hit-and-run accident attorney can help you calculate the full scope of claimable damages. When it comes to pain and suffering, in particular, an attorney can help you determine a reasonable amount to sue for based on how serious your injuries are and whether you face permanent disability from the accident.
Hit and run is a criminal offense, so the offender may also face punitive damages from the state. As the name implies, punitive damages do not necessarily aim to compensate the victim of a crime but rather to punish the defendant. The judge handling their criminal case may choose to include restitution to the victim as part of their sentencing, however.
What to Expect from Your McHenry County Hit and Run Accident Attorney
Navigating any civil claim is much easier when you have reliable legal representation on your side. Your McHenry County hit and run accident lawyer will provide ongoing support and guidance through each phase of your case. In the event you must testify as a witness in the at-fault driver's criminal trial, your attorney may be able to provide guidance for this as well.
Most personal injury claims filed in Illinois end in private settlement. If the defendant in your civil case is also facing criminal prosecution, they will likely seek to resolve the civil dispute as quickly as possible. However, every case poses unique challenges. It can be difficult to predict exactly what your hit and run case will entail. Franks Gerkin Ponitz Greeley have extensive experience representing McHenry County clients in a wide range of complex civil claims. If you or a loved one were recently injured by a hit and run, we can help you hold the at-fault driver accountable for damages to the fullest extent of the law.
It's natural to have many questions and concerns after a hit-and-run accident in Illinois. If you're ready to explore your legal options with the help of a high-powered McHenry County hit and run accident attorney, contact Franks Gerkin Ponitz Greeley at your earliest convenience to schedule your case evaluation with our team.