It's difficult. That's why having a lawyer is important in the process because you've got to prove the liability.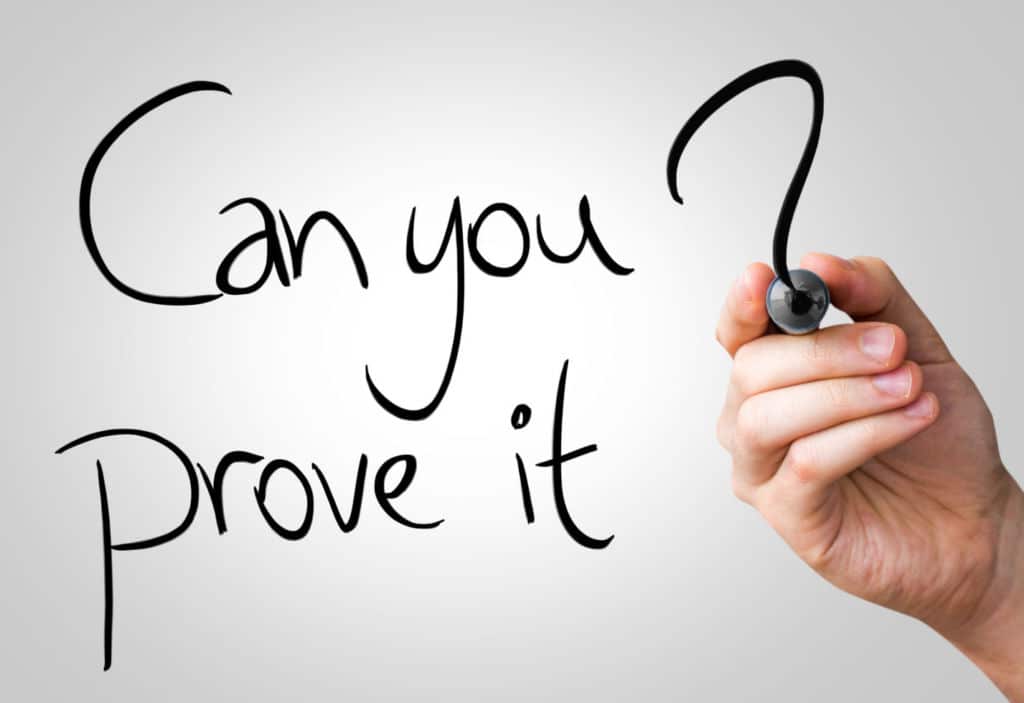 1. You need to prove that you're injured.
Right after you have been injured, there are a few important steps that you should take in order to "prove that you've been injured."
One of them is going to the emergency room. If you've been in a car accident, and you don't go to the emergency room immediately after the wreck, your immediate injuries will not be examined or reported on. Many will shrug off their injuries, claiming that they are not severe enough to require an emergency room visit and an expensive ambulance ride. Some injuries do not seem severe at the start, but more harm can result if you do not get treated right away.
Another is to take photos of your injuries. Do so throughout the entire recovery and treatment process. Do this even if you don't know whether or not you'd like to fight for compensation.
2. You need to prove that the injuries, (cause is for compensation too. There is just no concern for fault in compensation) were caused by the accident itself.
For some cases, this will be proven by a simple explanation of cause and effect. For example, you were in an auto accident. Before the crash, you were completely healthy. After the accident, you had chronic back pain.
However, medical history is taken into account. If you were in a car accident and now have chronic back pain, but had visited a doctor for chronic pain in the past, to some this could seem like it wasn't the accident that solely caused the injury.
This is why it is incredibly important that you speak with an injury attorney soon after your accident so that he or she can determine if the accident aggravated a pre-existing condition.
To present that properly in the claim process is very difficult, but we've got our systems in place to be able to present the information as best as possible.
To learn more contact FGPG Law offices in Marengo, Illinois and speak to an experienced personal injury attorney. We've been demanding justice for the people of McHenry County and Boone County, IL for decades…and we'll continue to do so for you and your family.