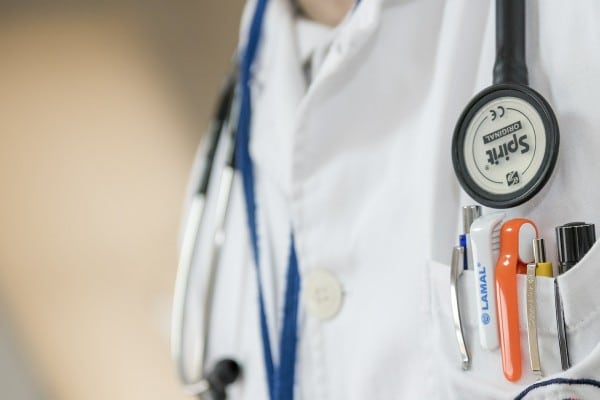 Employers are required to provide safe working environments for their employees. This may mean additional training to perform your job safely, providing safety equipment, installing equipment to prevent accidents, and implementing procedures to reduce the risk of accidents. Unfortunately, an employer and an employee can take every imaginable precaution to prevent workplace accidents but accidents will happen. The Illinois Workers' Compensation Act protects workers who have been injured on the job; however, you are required to take certain steps to protect your rights.
If you have been injured at work, we can help. The Illinois workers' compensation attorneys of Franks Gerkin Ponitz Greeley have extensive experience representing clients in workplace accident claims. Contact our office today to schedule a consultation to discuss the steps you need to take with regard to your workers' compensation claim.
Notifying Your Employer of Your Workplace Injury
When you are injured at work, your first priority is to seek medical attention to prevent further injury; however, as soon as possible you must notify your employer of the injury. Failure to notify your employer of the workplace accident and your injury may result in a delay in payment of benefits or a denial of your workers' compensation claim.
Therefore, if you are unable to report the accident immediately, report it as soon as possible. The Illinois Workers' Compensation Act allows you to report an injury up to 45 days after the injury. However, it is in your best interest to file an injury report with your employer immediately.
How do I notify my employer of a workplace injury?
Most employers have a procedure for reporting workplace injuries that every employee should be familiar with and understand. In the absence of such a policy, remember that reporting an accident to a co-worker or your union representative is not considered sufficient notice to your employer. You must report the accident and injury to a person in a management role. Such as your supervisor, foreman, nurse, or company owner. Notifying the employer in writing or orally is sufficient notice under the Act.
In some cases, your employer or its workers' compensation insurance carrier may "require" you to provide a written or recorded statement. This statement is not required for you to receive workers' compensation benefits including medical benefits and compensation for lost time from work. In the event your employer or the insurance agent is demanding a signed statement or a recorded statement, you need to contact our office immediately.
In some cases, the insurance company may just want to obtain additional information; however, it could also be attempting to obtain information that it will use to delay or deny your claim. It's in your best interest to discuss your claim with an experienced attorney to ensure your rights are not violated.
Contact a McHenry County Workers' Compensation Attorney
Our law firm has been protecting the rights of injured workers in McHenry County since 1972. We care about what you and your family is going through as you struggle to heal from your workplace injury. We have the knowledge, experience, and determination to ensure you receive the maximum compensation entitled to receive under the law.