Whenever an auto accident leads to an injury, the situation can be devastating for those involved. However, this is often worsened when the incident in question is a truck accident. More often than not, truck accidents result in serious injury or death, especially compared to regular car accidents. Semi-trucks are far heavier than an average car, and as a result, they are capable of causing an incredible deal of damage.
If you have suffered a personal injury in an Illinois truck accident, then you are entitled to fair compensation that not only covers your medical bills and the cost of property damagebut also for the pain and suffering you have experienced. After a trucking accident, you need compassionate and skilled legal counsel. For an experienced Illinois semi-truck accident attorney, turn to the expert injury lawyers at Franks Gerkin Ponitz Greeley (FGPG).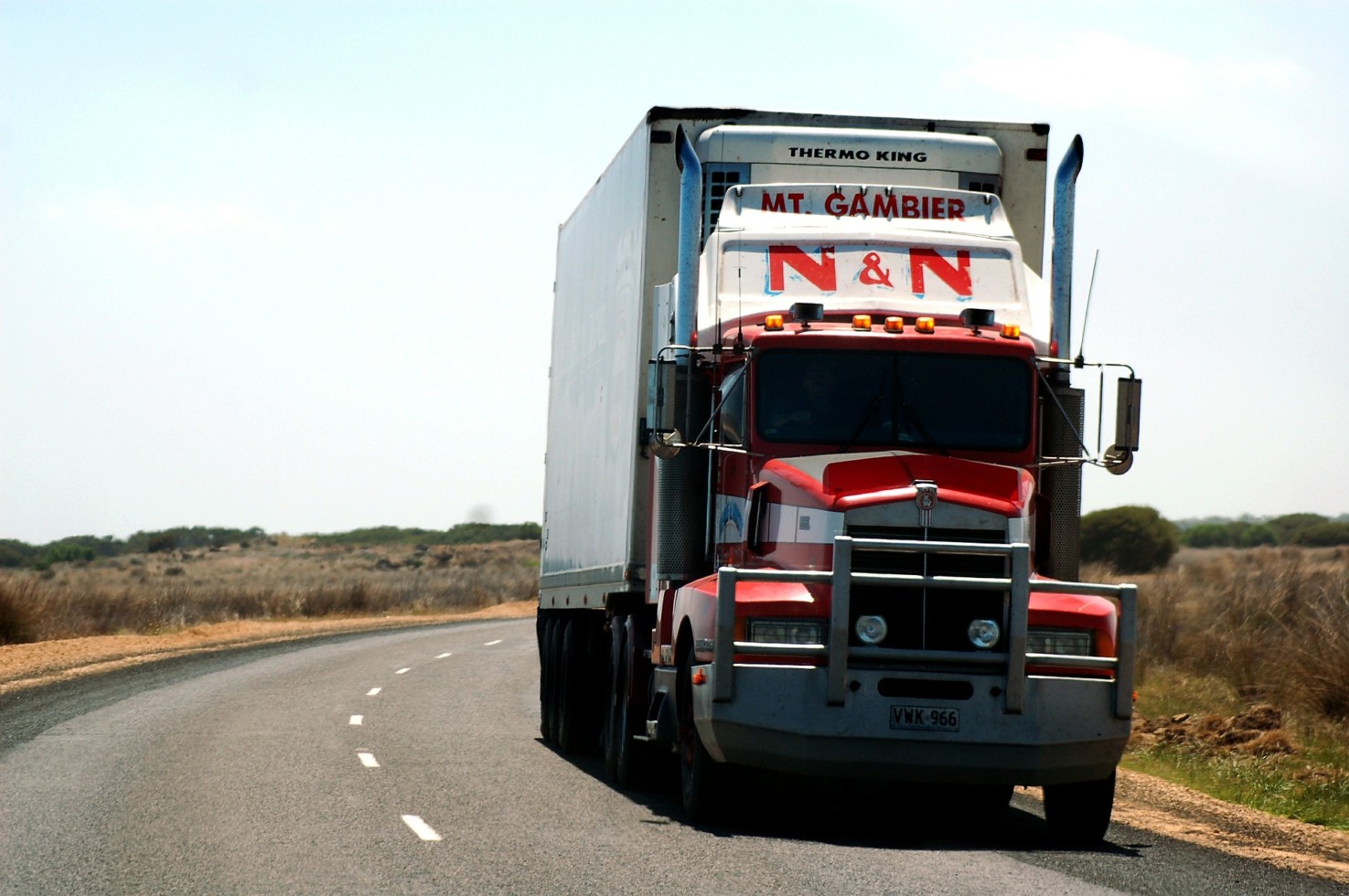 Is It Worth Getting a Lawyer for an Accident?
The simple answer? Yes, more often than not, it is worth getting a lawyer after you have suffered an accident — and this certainly includes truck accidents, which are often severe and can even result in death or lifelong disability. After suffering this level of trauma and hardship, you deserve an adequate settlement. Whenever you work with a truck accident attorney, you are far more likely to receive fair compensation for your experience.
In the case that you are injured in a truck accident but decide against working with a lawyer, you could be in a tenuous position. This leaves you to communicate with your insurance company directly. From the beginning of the situation, you are likely to run into issues. If you do not have any prior experience speaking to insurance providers after an accident, you are risking an unfairly low settlement and failure to receive your due benefits. In fact, the more you speak, the lower your settlement could fall.
Insurance companies are profit-driven organizations. As a consequence, they will often try to find ways to give you the lowest possible settlement, even if you have suffered a severe injury or substantial property damage due to a truck accident. It is surprisingly common for insurance providers to take statements and twist them into admissions of partial fault, thus justifying a lower settlement. If you don't know what to say or how to speak with insurance providers, you are far more likely to give them a reason to provide a lower settlement.
That is exactly why having an attorney is so valuablefollowing any kind of accident that results in personal injury. An Illinois personal injury lawyer understands exactly how to speak to insurance providers and can manage this part of the settlement process.
Additionally, if your claim ends up being taken to court, a truck accident lawyer will be an invaluable asset. If you are not familiar with personal injury court, you might struggle to sufficiently prove fault on the other party's (or parties') end. It can also be incredibly difficult to succeed at earning non-economic damages if you do not have a lawyer to present and argue your case.
At every stage of the process, it is important to work with a truck accident attorney following an accident.
The Importance of Determining Fault in a Truck Accident
To receive the damages you are rightfully owed, you will need to prove fault. In fact, the outcome of your truck accident claim hinges on your ability to prove that the other party was at fault and that it was their negligence that led to the accident.
In order to prove fault, you will first need to prove negligence. In essence, negligence is what occurs when a party fails to uphold a duty of care. Then, once duty of care has been neglected, another party suffers an avoidable injury or damages. If the other party's negligent behavior led to your personal injury, then they would be considered at fault for the accident. So, they would also be responsible for the damages you have suffered, including medical bills and other expenses, such as lost wages.
Negligence by truck drivers can come in an array of forms, including:
Failing to follow sleep requirements
Driving under the influence of drugs (including prescription and OTC medication)
Driving under the influence of alcohol
Failing to follow rest break requirements
Distracted driving, such as using devices like a cell phone (whether talking or texting)
Failing to obey road signs or laws of the road
Driving for longer than the allowed driving time
Not having a valid commercial driver's license
Also, keep in mind that, during a truck accident, a variety of parties can be at fault. On the surface, you might only see two possibilities – yourselfas well as the truck driver. However, there are a number of other factors that need to be taken into account whenever you are attempting to prove fault.
Not only could the truck driver be at fault for the accident, but also, the truck company might also be at fault. The same thing goes for the truck maintenance company, as well as the manufacturer of the truck. Even the shipping or loading company in question could be assigned partial fault for the accident. Essentially, when you are proving fault during a truck accident claim, it is often not a black and white issue. When you work with an experienced personal injury attorney, they will know exactly how to look at the situation from all angles. If you want your claim to succeed, it is necessary that you understand how to prove the other party's fault.
What Damages Can I Be Rewarded After a Truck Accident?
At their core, damages come in two forms: Economic damages and non-economic damages. Still, what do each of these categories entail, and what kinds of factors are covered by each category? Are some types of damages more difficult to receive than others?
Let us start by looking at economic damages following a truck accident. As the name would imply, economic damages have a specific, quantifiable price tag. These are generally the easiest damages to calculate and prove to the court due to the documentation that can often be provided.
Potential economic damages:
Medical expenses; what you have already paid, as well as projected future expenses
Loss of income, as well as loss of future earnings (possibly due to an injury)
Childcare expenses (that would not have been necessary, had the accident not occurred)
Any transportation or vehicle costs that arose as a result of the accident
Other economic losses that occurred as a direct result of the accident
Typically, economic damages will need to be proven to the court through accurate documentation, which should be prepared by either an expert or an expert witness.
On the other hand, it is also possible for you to collect non-economic damages. In many ways, these damages are more difficult to prove due to the lack of empirical evidence or documentation. Unlike economic damages, these damages do not relate to actual expenses that you have incurred as a direct result of the accident. For the most part, these are the damages relating to how the accident has impacted your quality of life.
These are also known as "pain and suffering" damages. You should be compensated for the financial toll of your accident, but also, your settlement should account for how the accident has damaged your ability to live your normal life. For instance, if you have suffered trauma due to a truck accident, you should be compensated for this. Additionally, the physical pain you have experienced due to the accident is another factor that should be accounted for when determining damages.
Further, any physical disfigurement or long-term disability can lead to additional non-economic damages, past what you will receive due to medical bills and expenses. Injury can take a significant physiological toll on an individual, and this toll can impair the victim's quality of life moving forward.
If you are not represented by a truck accident attorney, you might not know where to begin when it comes to proving non-economic damages. However, a skilled personal injury attorney understands exactly what you are entitled to, as well as how to approach the argument.
What Percentage Do Accident Lawyers Take?
Although this obviously varies from attorney to attorney, most personal injury lawyers use a "contingency fee" system. This means that their fees will be deducted out of the client's final settlement or from the damages that a client is awarded. Thus, if the client does not collect any money, then neither does their attorney.
Typically, a personal injury attorney will charge a contingency fee of around 33 to 40 percent. For instance, if you receive a $30,000 final settlement, and your lawyer collects 33% of those earnings, then they will take approximately $10,000. So, the remaining $20,000 will go to you, as the client.
Contact Highly Experienced Semi Accident Lawyers in Boone County, IL
If you are seeking out a truck accident attorney in Illinois, then it is a wise idea to turn to Franks Gerkin Ponitz Greeley. We understand just how the personal injury court system works, and we will fight to earn you the settlement you truly deserve. Not only will we take economic damages into consideration, but we will also work to make sure you receive any non-economic damages you are owed, as well. We also handle wrongful death cases in an instance where your loved one was killed in a trucking accident.
If you are interested in learning more about your options after a trucking accident, find compassionate and experienced legal help. Schedule a consultation with us through the form on our site or call our firm today.