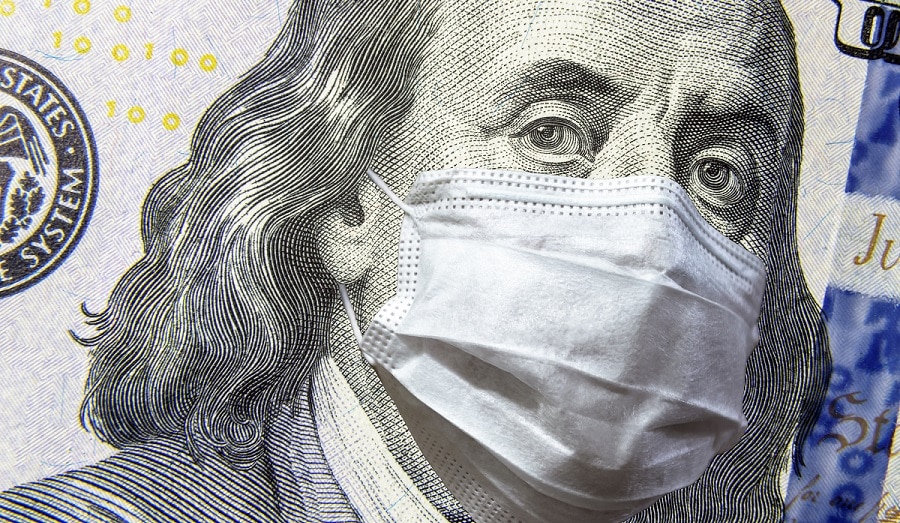 Making a Workers' Comp Claim for a Covid-Related Death
Workers compensation rules for coronavirus (COVID-19) aren't exactly clear since this global health crisis still has a lot of unknowns attached to it. That said, it may be possible to make a workers' comp claim in the event of a Covid death to receive death benefits. These are benefits available for surviving family members of employees that passed away because of a work-related injury or illness. Let's discuss this as it applies to COVID-19.
How COVID-19 Fits into Workers' Comp
If an infected person is an employee of the facility, there may be recourse under the Illinois Workers' Occupational Disease Act, 820 ILCS 310/1 et seq. Once the virus began to spread in early 2020, Illinois amended the Act to give greater protection to workers, with extra provisions to help front-line employees, for them to get free medical treatment, paid time off and any permanency or death covered fairly, most times under a lump sum award or settlement.
Proving COVID-19 was Contracted at Work
With any type of workers' comp claim involving death benefits, there is a need to submit proof that the death was work-related. Due to the nature of COVID-19, however, it can be difficult to do this. If your loved one was a front-line healthcare worker or someone who was in contact with Covid patients, it would understandably be easier to show a connection between workplace exposure and this virus. With other occupations, however, it can be difficult to clearly document this connection. Part of the reason is because people within the general population could also be carriers of Covid without knowing it. Therefore, exposure could have happened outside of a work-related environment.
Filing a Claim for Death Benefits
Only certain family members are typically eligible to receive death benefits to make up for a loss of financial support. This usually includes family members the deceased individual supported financially in some way – e.g., spouse, domestic partner, dependent children, etc. When filing a claim, include as much medical documentation as possible. This can help track the progression of the condition and show when it was likely contracted. Even if the departed loved one had other health issues not related to their work, you may still be able to receive death benefits. With situations like this, you would need to show evidence suggesting exposure to COVID-19 within a work-related setting contributed to the death or accelerated it. If you do receive death benefits, they are usually paid in installments.
How a Workers' Comp Lawyer Can Help
As mentioned above, if the loved one who passed away from COVID-19 was a first-responder or healthcare worker, it will likely be easier to proceed with a workers compensation claim for death benefits. This doesn't mean it's not possible to make a valid claim for death benefits if your loved one did some other type of work. But since this is an evolving situation, it can be helpful to have assistance and input from a workers' comp attorney as you explore your benefit claims and legal options.