Many times an employer, medical facility, or other public place has the ability to stop the spread of COVID-19 by taking precautions. If they fail to take those actions and someone died or has serious complications from the coronavirus, the company may be liable to you under workers' compensation or common law negligence laws.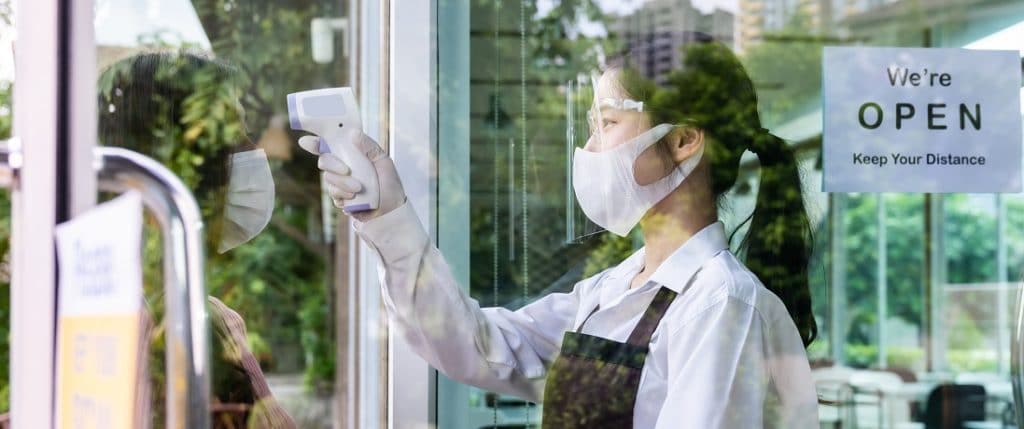 Workers' Compensation in Illinois
If an infected person is an employee of the facility, there may be recourse under the Illinois Workers' Occupational Disease Act, 820 ILCS 310/1 et seq. Once the virus began to spread in early 2020, Illinois amended the Act to give greater protection to workers, with extra provisions to help front-line employees, for them to get free medical treatment, paid time off and any permanency or death covered fairly, most times under a lump sum award or settlement.
If someone gets sick outside of work, due to the failure of a public place to take steps to stop the virus, such as failing to do proper checks of people in the facility or failing to keep someone home when they have symptoms, tort laws establishing such a duty may have been violated and all damages related to the illness may be recovered, including medical bills, pain and suffering, lost income and additional damages if the virus caused death or permanent symptoms.
---
¿Puedo Aplicar para Compensación Laboral Debido a COVID-19?
Muchas veces el empleador, facultad medica o otro lugar publico tiene la capacidad de detener la expansión del COVID-19 tomando precauciones. Si fallen en tomar esas medidas y una persona fallece o tiene complicaciones serios debido al coronavirus, entonces la compania pudiese ser responsable por usted debajo de las leyes de compensación laboral o leyes de negligencia comunes.
Compensación Laboral de Illinois
Si una persona infectada es empleado del lugar, pudiese existir un recurso debajo de la acta de enfermedad ocupacional de compensación laboral de Illinois, 820 ILCS 310/1 et seq. Una vez que el virus empezó a expandirse al los principios del 2020, el estado de Illinois enmendó la acta para darle aun mas protección a los trabajadores, con provisiones extras para ayudar a los empleados de primera linea, para que ellos puedan recibir tratamiento medico gratuito, tiempo de descanso pagado y cualquier permanencia hasta la muerta cubierto justamente, en muchas ocasiones, debajo de una liquidación o adjudicación en una suma global.
Si una persona se enferma afuera del trabajo, por la falla de un lugar publico en tomar los pasos necesarios para detener el virus, como fallar en hacer los chequeos apropiados de las personas en el lugar o fallar en hacer que una persona se quede en casa cuando tiene síntomas, leyes de agravio que estabilizan tal compromiso pudieron haber sido violados y todos los daños relacionados con la enfermedad pudiese ser recuperados, incluyendo gastos médicos, dolor y sufrimiento, pedida de ingresos y daños adicionales si el virus causo muerte o síntomas permanentes.