Crystal Lake – The driver of a car involved in an accident with a semi-truck was taken to the hospital Monday with non-life-threatening injuries.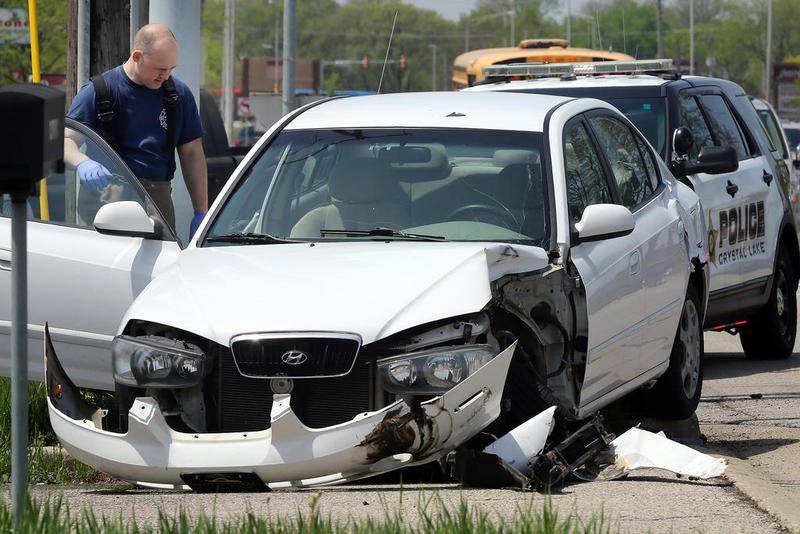 Photo Credit: Matthew Apgar – mapgar@shawmedia.com
A car and a semi were involved in a crash at Route 14 and Teckler Blvd. according to Deputy Chief Derek Hyrkas.
The driver of the semi was heading eastbound on Route 14, and at the intersection, the driver of the white Hyundai Elantra was traveling northbound on Teckler Blvd. When the Elantra entered the intersection, the collision occurred between the car and the semi.
At this time, it was not clear who had the right of way. No citations were issued and police have stated that this accident is still under investigation.
---
If you have been involved in a car accident with injuries, don't hesitate to call the professional personal injury attorneys at FGPG Law. FGPG serves both Boone County and McHenry County.